Couples Boudoir sessions are without a doubt and experience to challenge both of you to step outside of your comfort zones while being supported through it with the one you love most! I say that it is without a doubt the ULTIMATE date night!
J & K drove down from DC to celebrate K's 40th birthday with a couples boudoir experience to document their sexiness 🔥
One of my most favorite things about the couples boudoir experience is that it is so dynamic. No two couples are alike. Each individual brings their own strengths into the relationship, and being able to foster that, and incorporate it into the experience is so important to me.
  Understanding your love languages and the way you express your intimacy allows me to best capture your relationship, and the uniqueness of it, while allowing you to explore more of what lights your fire.
Our sexuality is such an important part of our relationship and it's so important to nurture it. I love to incorporate my Sex Coaching training into our couples sessions to best represent your connection in an authentic way.
Would you like to experience a couples boudoir session in our Norfolk studio? Shoot me a message using the contact form below and let's get you scheduled!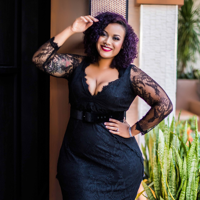 LeZandra McGinnis is a Norfolk, Virginia Photographer specializing in Boudoir Portraiture and Erotica Photography. LeZandra's life motto is: Fuck What They Think! And she encourages her clients to do exactly that! She can best be described as a Metalhead, Adventurer, and Whiskey Connoisseur.
LeZandra McGinnis
Owner at LeZandra Photography