Couples Beginner Shibari Class at LeZandra Photography on December 17th from 7pm-9:30pm.
Have a killer date night before the holiday madness! Don't have a partner? Bring a friend!
This course is geared to help you learn how to do basic Japanese Rope Bondage!
We will learn the following ties:
Somerville bowline
Bunny Tie
Arm binder
Futomomo (Frog Tie)
Cost: $250 per couple
Limit: 8 couples
Included:
Two hours of intimate instruction with Rigger Ms Jess Hawk and her bottom at LeZandra Photography's studio.
During this time, you and your partner will be guided through Shibari basics to explore together. These are all great ties that can be used in the bedroom!
30 minute debrief to ask questions and watch a live scene in action.
Ask questions, practice, and have fun!!! This is designed to be an immersive experience!
Take home:
 Two 25ft Shibari Silk Ropes
 1 pair of safety shears
 1 leather blindfold
 Safety information and basic tie Information packet
Click Here or the Link Below to sign up!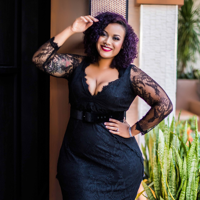 LeZandra McGinnis is a Norfolk, Virginia Photographer specializing in Boudoir Portraiture and Erotica Photography. LeZandra's life motto is: Fuck What They Think! And she encourages her clients to do exactly that! She can best be described as a Metalhead, Adventurer, and Whiskey Connoisseur.
LeZandra McGinnis
Owner at LeZandra Photography